Whiddon Criminal Defense, Criminal Defense Attorneys in Louisiana Fighting Criminal Charges on Behalf of Clients
Being arrested for a serious criminal offense can be devastating since you have to worry about how your freedom and future will be affected by your charges. But it's important to avoid giving up hope. Instead, get expert legal advice from certified specialists in the field of criminal law and fight your criminal charges.
When you come to Whiddon Criminal Defense for legal advice, you will get personal attention for your case from experienced criminal defense attorneys in Louisiana. No matter what criminal charges you're dealing with, the compassionate Shreveport criminal defense lawyers at our law firm will devise a legal strategy appropriate for your case. Contact our Louisiana law office to schedule your free case evaluation.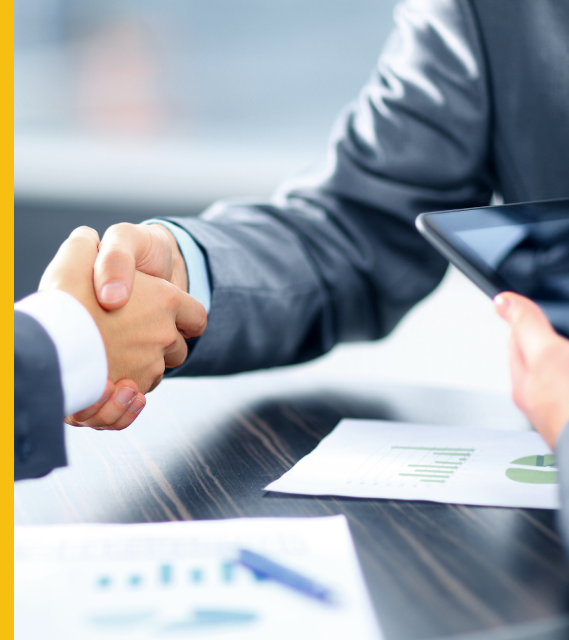 What Charges Can a Skilled Criminal Defense Attorney Fight for You?
At our law firm, we realize that some people hesitate to talk to a lawyer for their case, either because they're ashamed of their criminal charge or assume their case is not serious enough to require legal help. However, every case can benefit from a lawyer's advice. So, regardless of your criminal charges, it's imperative that you hire a good criminal defense attorney immediately.
The attorneys at our law firm can handle a wide variety of criminal cases. Some of the most common cases we take on include DWI, drug defense, violent crime defense, and other felony and misdemeanor crimes. But we can also use our criminal law knowledge to defend you against charges involving sex crimes, murder, drug crimes, theft, and other serious accusations. If you want the chance to protect your constitutional rights after being accused of anything from drug possession to armed robbery in the Bossier City, Monroe, or Shreveport, Louisiana area, contact our law firm to speak to a caring criminal defense lawyer.
Very professional!!! I live out of state. they returned every phone call email, text. Couldn't ask for a better attorney. If he was in Georgia he'd be my personal attorney. All of his assistants were very nice as well.
He was very professional as well as personable
We had a consolation concerning my wishes then Keith drew up the papers in a timely manner and took care of having them filed.
They make you feel like a priority
You will never meet anyone who cares more about their client! Wonderful office staff! They make you feel like a priority not a burden!
What Should You Do After Your Arrest?
If you're facing criminal charges for the first time and have no experience with the criminal court system in Louisiana, your first step should be to hire a skilled criminal defense lawyer. You need to discuss your legal rights with a Shreveport criminal defense attorney who has handled over a thousand criminal cases like yours. When you attend a meeting at a Louisiana law office, a skilled lawyer will explain your charges, the possible penalties, and the defense angles that could work for your case.
As you deal with criminal charges in or around Shreveport and Monroe, Louisiana, remember to avoid speaking about your case to anyone but your criminal defense attorney. Any statements you make about the incident can be used against you by police or prosecutors, whether you make those statements directly to them or someone you know. So, if you want the best possible outcome for your case, avoid discussing your legal issues until you can talk to a Monroe and Shreveport criminal defense attorney.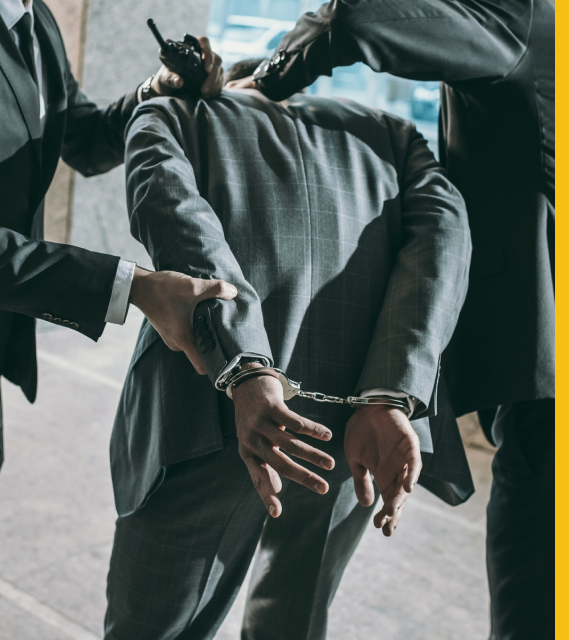 KEITH T. WHIDDON
Keith T. Whiddon is a native of Vernon Parish. After relocating to northern Louisiana to attend the University of Louisiana at Monroe, Keith earned a Bachelor's degree, where he graduated with honors. He then attended the Mississippi School of Law where he was a member of the moot court board and graduated with a Juris Doctorate and a Certificate of Civil Law Studies.
Keith started his criminal defense career as a public defender in Ouachita Parish where he successfully defended numerous clients in City Court and District Court who had been accused of drunk driving, drug possession, violent crimes, and sex crimes. Also, Keith has had experience working for a law firm in Monroe, where he was appointed to represent more than 300 children in the Louisiana Foster Care System. As a result of these experiences, Keith gained the skills needed to open his own practice.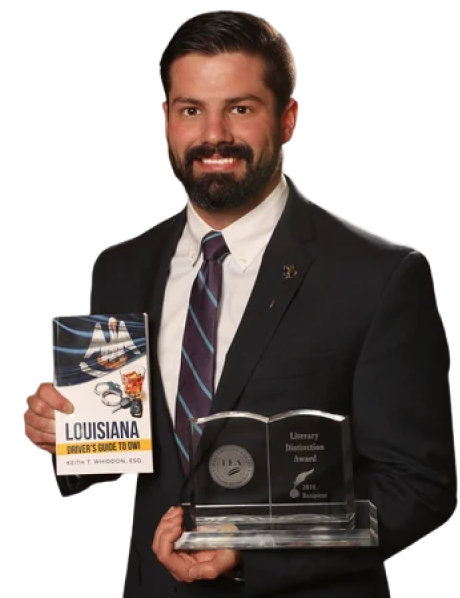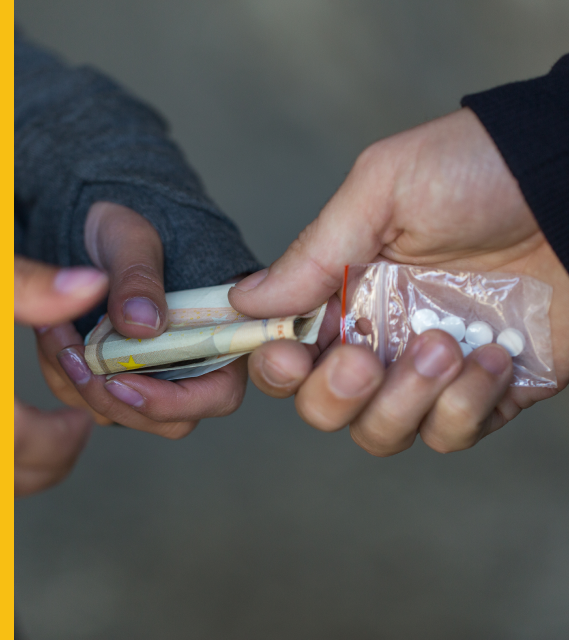 What Penalties Are You Facing If Convicted?
The legal penalties you're facing will depend on the nature of your charges. Misdemeanors can result in up to six months of jail time and up to $1,000 in fines. Felonies are considered more severe and can result in years of prison time and thousands of dollars in fines.
But that's just the start of the consequences to expect for a conviction in Monroe, Louisiana, Shreveport, Louisiana, and surrounding areas. Some convictions can result in driver's license suspension, community service, mandatory substance abuse treatment, probation, and more. The punishment depends on the seriousness of the crime, how it affected the victim, and any other details the court deems important. A skilled Monroe and Shreveport criminal defense attorney can state what specific penalties you could incur if convicted and let you know about the things that can be done in your case to avoid a conviction and severe punishment.
We make it a point to provide a caring, friendly atmosphere at our Louisiana law firm. During this challenging time in your life, you deserve to feel comfortable and welcomed by everyone in the office, from our receptionist to the attorney on your case.
We offer personal attention to every client as we realize that the outcome of your criminal case will greatly affect your future. That's why you can expect our team to listen carefully to your concerns and offer timely answers to your questions via in-person meetings or phone calls.
Our law firm has taken on various criminal cases over the years, so we're confident we can assist with your legal needs. Whether you're charged with homicide, sex crimes, drug crimes, or DWI, you can work with a lawyer who knows how to handle a case like yours.
We offer every new client a free case evaluation before the case begins. This is our chance to learn the details of your charges and answer your questions. We want you to rest assured that your case is in capable hands, so we invite you to meet with us for free to learn more.
If you decide to hire our firm for your case, we will explain how our legal fees work. We offer flat-fee pricing, so there are no surprises regarding your legal fees during your case. This gives you one less detail to worry about as we work hard to defend your rights.
Our goal is to get you the best possible outcome without spending hours in the courtroom, whether that's through getting the case dismissed or negotiating a plea deal. But if you do not like the deal we get, you have the right to request a trial, during which we'll fight to get the results you deserve.
What Will Our Criminal Defense Lawyers Do for Your Case?
If you've been charged with a serious offense, you owe it to yourself to seek legal advice from a Monroe and Shreveport, Louisiana, law firm as soon as possible. Otherwise, you could be sentenced to harsh penalties, including life in prison, even if the prosecutors lack solid evidence that you committed the crime. You need a skilled criminal defense lawyer to uphold your legal rights and fight back against flimsy charges.
When you visit our Monroe law office, you will meet with experienced criminal defense lawyers who are passionate about defending clients accused of breaking the law. At our Louisiana law firm, our team works hard to protect clients from serious accusations in the criminal court system. Our Shreveport and Monroe lawyers are adept at gathering supporting documents and photos, contacting expert witnesses, reviewing police reports, and preparing you and your loved ones for trial. You can learn more about how we will help you when you attend a free case evaluation at our law office.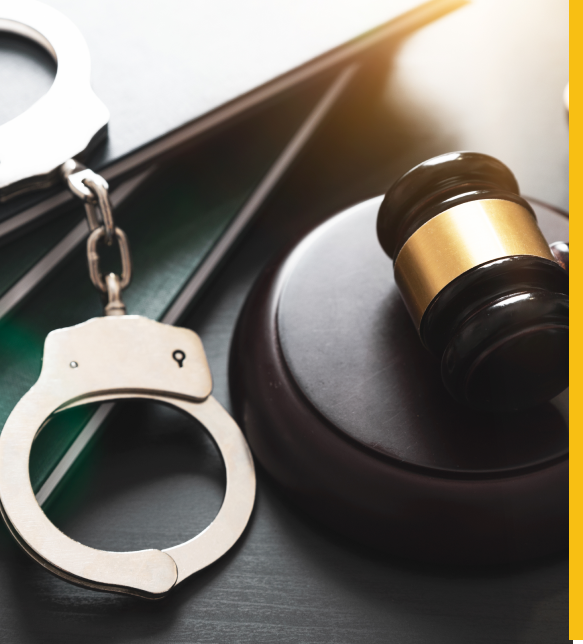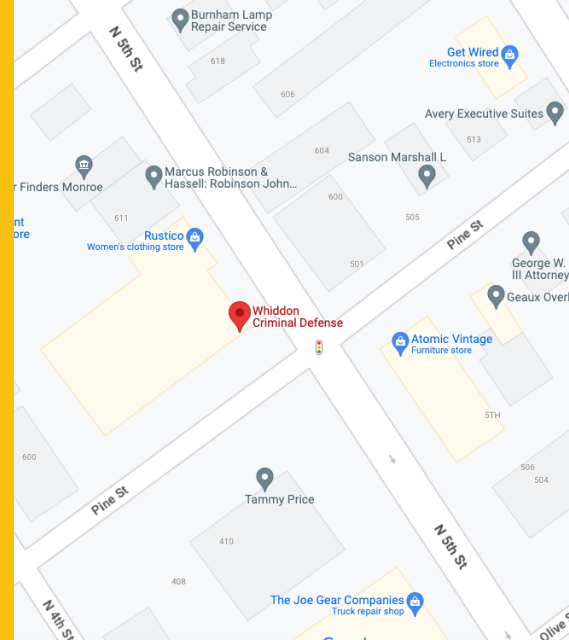 Come to Whiddon Criminal Defense for Help with Your Criminal Case
If you're ready to speak to a skilled attorney about your case, call our law firm at 318-594-3592. During your free case evaluation at our Louisiana law offices, a lawyer will advise you on your rights and discuss the possible defense angles for your case. Contact Whiddon Criminal Defense today to get help protecting your future as you fight serious charges.
Whiddon Criminal Defense is located just north of Interstate 20 in Monroe. The picturesque Ouachita River and Alley Park are both 3 minutes away from our law office, while Anna Gray Noe Park is 5 minutes away. Monroe Regional Airport (MLU) is a 12-minute drive from our law firm.
Frequently Asked Questions
How can expungement help me?

If you have a felony or misdemeanor on your criminal record and believe it's keeping you from finding a job or home, you should consider expungement. This legal process allows you to get a conviction removed from your record, assuming you meet specific qualifications and the offense is eligible for expungement. The result is that landlords and employers won't be able to see your conviction on a background check once it's expunged. An expungement attorney can let you know if this option is right for you.
What penalties are associated with a DWI in Louisiana?

If you're arrested for driving while intoxicated, the penalties you face will depend on how many DWIs you have on your record. If it's your first DWI, you'll have to pay fines, lose your driver's license for up to six months, and face jail time or probation and community service. The penalties get more severe the more DWIs you have on your record, so expect to lose your license for several months and spend time in jail for a second or third DWI. You'll need a Shreveport criminal defense attorney on your side to fight this charge.
Will a lawyer help me avoid jail?

No attorney can guarantee specific results, but most will try to help their client avoid incarceration whenever possible. They can do this by advising clients not to admit guilt to the police, ensuring they don't miss court hearings, and preparing them for trial. A skilled Shreveport attorney also understands criminal law well enough to know the possible penalties for each offense, so they can negotiate the charges or ask for sentencing alternatives from the judge. All of this can typically reduce or prevent serious penalties like jail.
Are drug crimes felonies in Louisiana?

If you were charged with a drug crime, you might wonder how serious it is. This usually depends on the type and quantity of the drug, as this gives the prosecution team an idea of what you plan to do with it. If you were caught in possession of a small amount of marijuana, this is a misdemeanor. A larger amount of this drug or even a small amount of another substance, such as heroin or meth, will lead to felony charges. A Shreveport attorney will explain the charge and how to approach the case.
How should you choose an attorney for your case?

If you're in search of a Shreveport lawyer to handle your legal issue, you should schedule a free case evaluation at a law firm that's experienced with the type of law that relates to your case. Whether that's personal injury, family law, criminal law, or related practice areas, you should ask what kinds of cases the firm has handled and how long they've worked in this practice area. You can also ask for examples of successful cases, client reviews, and awards the firm has won over the years. You should be able to get these answers from your initial evaluation.
What's the difference between first and second-degree murder in Louisiana?

Second-degree murder is defined as the killing of a person with the intent to end their life or inflict serious harm. This also describes first-degree murder, but only when certain circumstances are true. For example, if the victim was under age 12 or older than 65, or if there were multiple victims, you could be charged with first-degree murder. The same applies if you killed someone while committing a serious crime like kidnapping, rape, robbery, terrorism, burglary, or other offenses. If convicted, you could face the death penalty or life in prison, so hire an attorney immediately.
What is the difference between robbery and burglary?

People often confuse robbery with burglary or assume they're the same crime, but they're different. Robbery is when someone takes a valuable item directly from the victim without permission, usually by intimidation or force. As such, it's a crime against a person. By contrast, burglary is a property crime since it involves unlawful entry of a building, house, or vehicle to commit a crime. This crime is often theft of an item, but it could also be vandalism. The victim is typically not present during the burglary like they are during a robbery.
Will my case go to trial?

If you're nervous about going before a judge in the courtroom, it's helpful to know that most cases don't make it to trial. Lawyers usually try to get the charges dropped or dismissed so their clients can put the arrest behind them. If this isn't possible, the next step may be to settle out of court through a plea deal in which a Shreveport lawyer negotiates with the prosecutors to get charges and penalties reduced. Your lawyer might decide that going to trial is the right option for your case, at which point they'll ensure you're well prepared for this process.
Contact us
TO SCHEDULE A FREE CASE EVALUATION