Keith T. Whiddon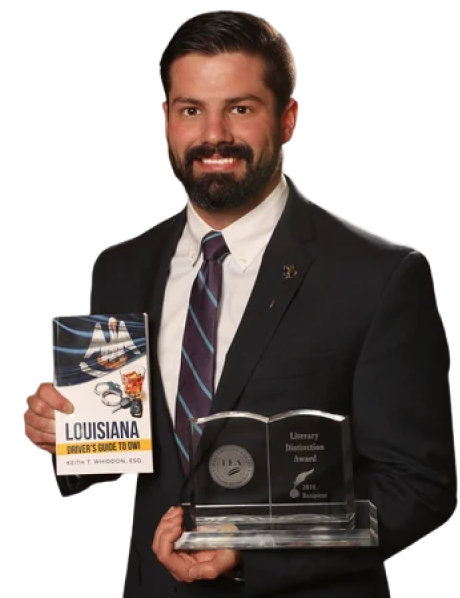 Keith T. Whiddon is a native of Vernon Parish. After relocating to northern Louisiana to attend the University of Louisiana at Monroe, Keith earned a Bachelor's degree, where he graduated with honors. He then attended the Mississippi School of Law, where he was a member of the moot court board and graduated with a Juris Doctorate and a Certificate of Civil Law Studies.
Keith started his criminal defense career as a public defender in Ouachita Parish where he successfully defended numerous clients in City Court and District Court who had been accused of drunk driving, drug possession, violent crimes, and sex crimes. Also, Keith has had experience working for a law firm in Monroe, where he was appointed to represent more than 300 children in the Louisiana Foster Care System. As a result of these experiences, Keith gained the skills needed to open his own practice. In 2015 Keith opened the Whiddon Law Office, where he works tirelessly to protect people's lives, family, money, and reputation.
Presently, Keith is the state of Louisiana's ambassador to the American Association of Premier DUI Attorneys. He has also been named and approved as an instructor for the same association. Keith is the author of the book Louisiana Driver's Guide to DWI, which received Attorney Magazine's Literary Excellence Award. Keith is also a member of the National College of DUI Defense and the National Association of Criminal Defense Lawyers. In 2017 Keith was the only attorney in north Louisiana to be named Top 40 Under 40 in criminal defense. He has also received the Avvo.com Client's Choice Award for outstanding service to his clients.
In addition to these accomplishments, Keith attends, as well as teaches, DWI and criminal defense training and workshops to ensure that his clients are receiving the most thorough defense for every case. In his spare time, Keith enjoys being outdoors, attending local concerts and is a West Monroe Boxing Club member.